Arnold & Phillips will be here to support you during these unprecedented times, although our doors may not be open to the public we are still here to help you throughout your property journey. Discover the latest government guidelines below.

We can now confirm that we will be continuing with all valuations and viewings, Kevin Hollinrake MP, andRobert Jenrick, Secretary of state for housing have said that during November 2020 lockdown, viewings and valuations will be permitted (providing current guidelines are adhered).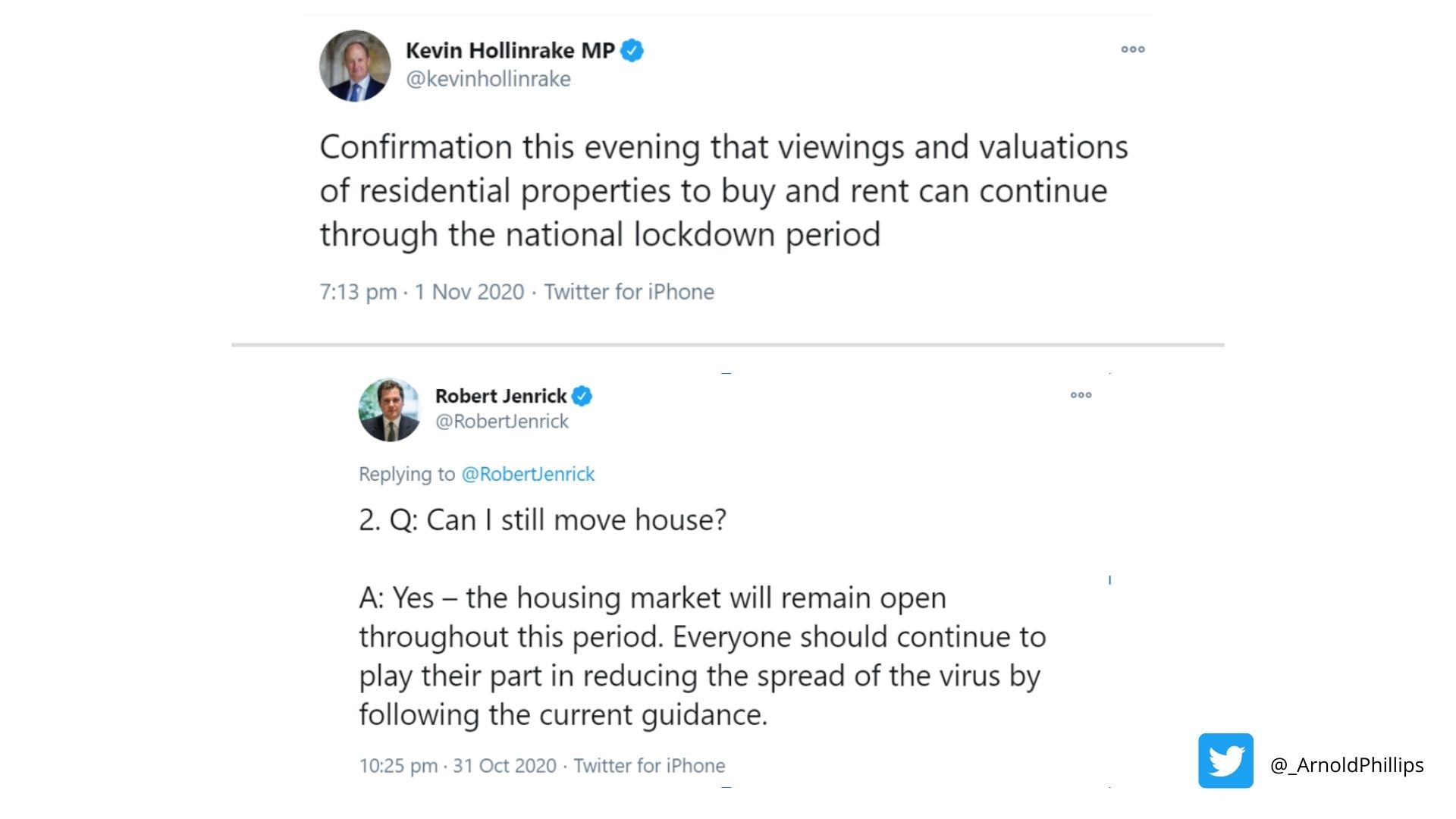 Is it safe to put my house on the market? Is this a bad time?
Many of our customers ask, will there be a property crash?
Unfortunately, nobody has a crystal ball but we can tell you following the first lockdown we have seen plenty of interest in the property market, and clients benefit from the stamp duty exemption.
There was much talk of an impending property crash after the initial lockdown. However, those predictions, including from the Office for Budget Responsibility, have so far proved unfounded.
In fact the UK house prices have reached record highs. Nationwide reported last week they saw that the average house prices year-on-year have risen 5.8 per cent.
We can also show you the September 2020 Zoopla index, showing a 3.4% increase in house growth price in the North West. These are all positive signs, It shows that despite the current climate the property market is still healthy and thriving, which is good news for buyers and sellers alike.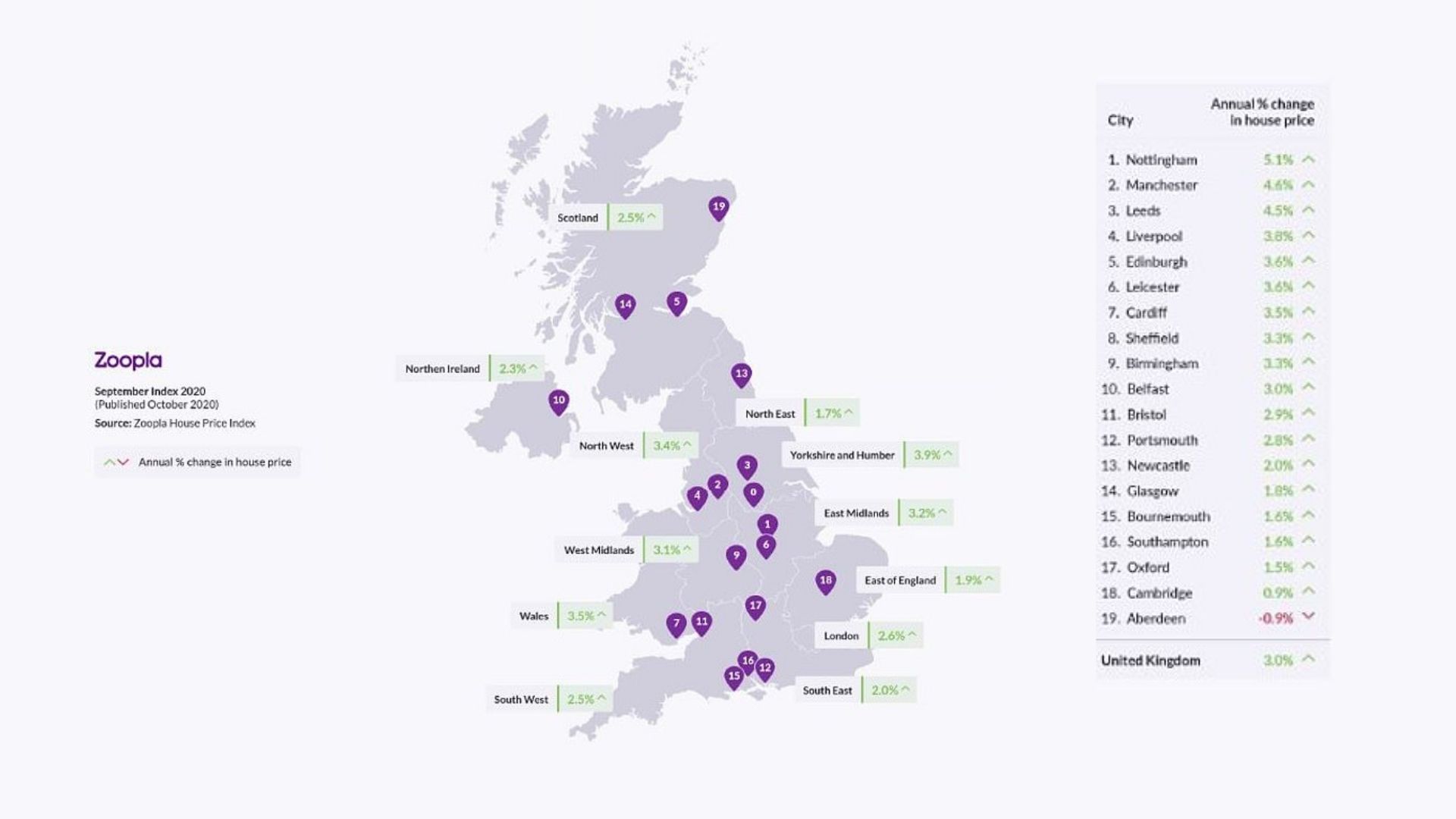 Zoopla's index shows annual house price growth running at 3%
What are the current guidelines I have to follow? (buyers & sellers)
If you are going to view a property we insist you take a look at our website and carefully consider if this property is suitable and if you are in a position to proceed.
To help you decide, on our website will be,
Written spec
Floor plan
Videos/photography
Location maps
Then if you're still interested, call your local branch to make a booking.
Please note: If any member/s of the household are showing symptoms or self-isolating then please let us know as soon as possible and we can rearrange any viewings.
When attending or showing your property we ask that everyone wear a mask during viewings, and abide by social distancing rules. We also want to insist that no more than two people attend the viewing. We also insist that you limit touching any surfaces, and don't stay longer than 15-30 minutes (dependent on property size).
We also suggest to all homeowners that they open all doors within the house to minimise contact.
Will you still be able to value my property?
Yes, we will still be conducting valuations. We will be conducting "covid safe" valuations following the latest government guidelines. We will then get you on the market as quickly and efficiently as possible with a limited amount of contact with external parties. We have both professional photographers and videographers working for us full time that will safely and swiftly get the assets we need to get you live.
Can I come into the branch?
Instead of visiting us in branch you can telephone us to discuss anything you may need - in the November lockdown we are following government guidelines and urging you to stay at home where you can.
Get in contact with your local branch
Ormskirk - 01695 570102
Chorley - 01257 241175
Southport - 01704 778668
We are taking this period very seriously and taking every precaution to help keep both buyers and sellers safe.
We understand that this 'stay at home' period can cause worry, and often confusion, but we are here to reassure you and keep you up to date.
David Arnold, Director and property expert of Arnold & Phillips, wants you to know "We have amazing people throughout the sales and support teams and if you have any questions relating to the local property market or how the current restrictions might affect your house move then do not hesitate to get in touch."
You can read more about lockdown measures here
**Information dated November 3rd 2020**